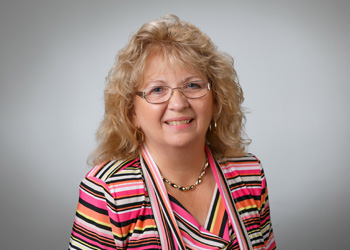 Janice Farish

Executive Coordinator
Janice began with Alliance Cost Containment in January of 2011. She brings a huge amount of energy, organization and efficiency to the many high-level tasks for which she is responsible. She assists the CEO and CFO in all of their daily tasks and acts as their intermediary in many situations. Her other roles include overseeing human resources, payroll, commissioned work, as well as spearheading countless additional projects as they present themselves.
Janice is the head coordinator of the popular "Good Times Committee", which organizes social events for the ACC team and their families throughout the year.

Background
Janice has 30 years of experience on the B2B side of the office supply world. Her career began in 1975 at local office supply distributor before moving to a national distributor where she remained until 2010.
Her broad range of responsibilities included managing customer service performance goals, as well as accounts receivable. She worked with the sales team to support existing enterprise clients and coordinated the implementation of new national accounts. Janice also served as the Total Quality Coordinator for Boise Cascade / OfficeMax in their Louisville, Kentucky location.

Education
Jefferson Community College