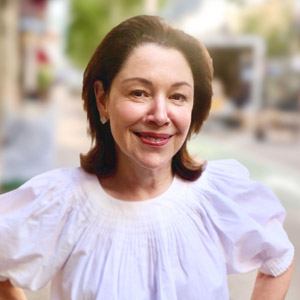 Emmy Wexer

Executive Partner

Emmy Wexer joined ACC as Executive Partner in 2018. She is based in the New York City metropolitan area and leads business development efforts for ACC's private equity sector.
Background
Emmy is a senior management professional with an extensive background in both client-facing banking and internal management experience. She spent over twenty-five years at Citibank and other top New York City based financial services firms.
Before joining ACC, Emmy had a substantial impact as Chief Financial Officer and Chief Administrative Officer of Citibank's Global Loan Portfolio Management Group. She facilitated the founding of the Global Loan Portfolio Management Group to manage Citi's $300 billion loan portfolio.
As CFO, she was accountable for financial reporting, budgeting and loan portfolio MIS reporting. She also served as a key contact for regulators such as the FED and OCC. Her leadership and oversight were valued on Citi's senior management decision-making committees: Asset & Liability Committee, Finance Planning Group and Emerging Markets Banking Operating Committee. Emmy's prior banking experience included leveraged lending, loan syndications, and private equity client coverage.
Education
NYU's Leonard N. Stern School of Business – MBA in Finance and International Business
Vassar College – AB in Art History
Harvard Business School Executive Education Program – Governing for Nonprofit Excellence
Professional & Community Involvement



Bergen Family Center, Englewood, NJ (2012-Present)
Board of Directors; Prior Treasurer, Finance Committee; Fund Development Committee
Artadia, The Fund for Art and Dialogue, New York, NY (2012-2018)
Member of Contemporary Council
The Flea Theater, Tribeca, New York (2002-2017)
Board of Directors; Treasurer and Chair of Finance Committee; Personnel Committee
Dwight Englewood School, Englewood, NJ (2012-2017)
Finance Committee of the Board of Trustees; Audit Committee