A comprehensive view of your vendor diversity profile

Understand your vendor diversity profile.
Make data-driven decisions to support diversity initiatives.
Support ESG goals with a diverse supply chain.
Accurate supplier diversity data has become a critical business asset.
Let our team do the heavy lifting.
We will analyze your existing list of suppliers and identify where diversity certification exists. Within any

company

,

university

or PE portfolio, our reporting allows you to understand who your suppliers are, how they compare to your supplier diversity goals, and where you have room to expand your diversity / ESG footprint. With a report turn around time of only 2 weeks, your team can stay focused on their core challenges. 
Introducing a personalized, high-level report with insights into your supplier diversity. Use it to effortlessly measure your vendor diversity progress over time and make necessary changes.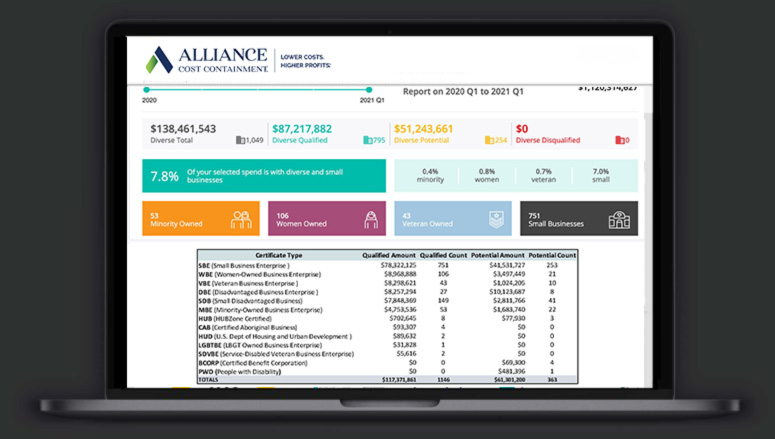 Certificates included in the report
Women-Owned Business Enterprise (WBE)

Veteran Business Enterprise (VBE)

Disadvantaged Business Enterprise (DBE)

Minority-Owned Business Enterprise (MBE)

Small Business Enterprise (SBE)

HUBZone Certified (HUB)
Certified Aboriginal Business (CAB)

U.S. Department of Housing and Urban Development (HUD) 

LGBT-Owned business Enterprise (LGBTBE)

Service-Disabled Veteran Business (SDVBE)

Certified Benefit Corporation (BCORP)

People with Disability (PWD)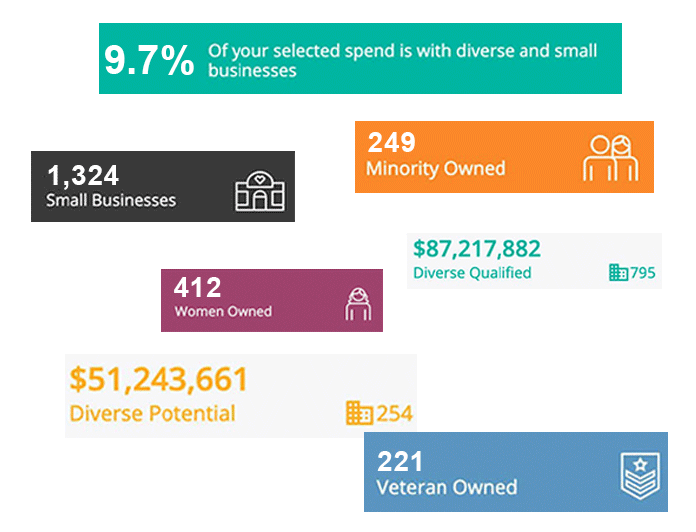 We provide valuable insights for forward-thinking procurement teams.
Innovative algorithm capabilities compare and match your data, creating a trusted, powerful guide for your team to enhance your vendor diversity reporting and data-driven decisions.
Number of companies in our diverse vendor database used to match and segment your existing vendors.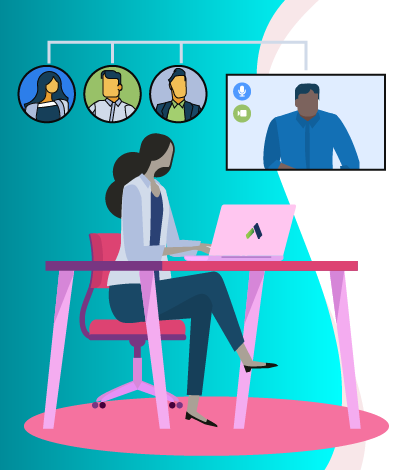 Vendor Diversity Research
Using the Vendor Diversity Report as a catalyst, our team leads a robust discussion on your supplier diversity objectives and identifies how you can seek new diverse suppliers. We will help your organization
fine-tune vendor diversity targets and assist with vendor implementation.
ACC's vendor diversity consulting service also provides: 
Supplier Descriptions
Products and Services Offered
Geographic Reach of Suppliers
NAICS, UNSPSC
Key Contacts
and other valuable information
Ready for an overview of your vendor diversity performance?
Drop us a line to learn what ACC's supplier diversity reporting can do for your organization. 
[email protected]    /   502-805-0975
Included in the Supplier Diversity Analysis
Total procurement spend

Diverse spend total

Diverse qualified spend

Potential of diverse spend

% of spend with diverse businesses overall
% of spend with minority-owned businesses
% of spend with women-owned businesses
% of spend with veteran-owned businesses

Qualified amount currently spent with each certificate type

Count of qualified businesses for each certificate type

Potential spend per certificate type

 

Count of businesses that may be eligible for a certificate

Disqualified diverse spend