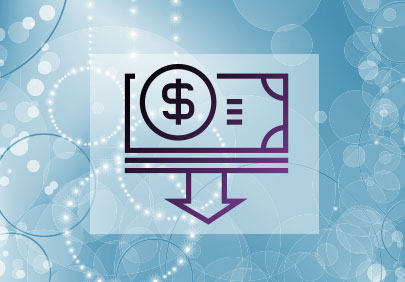 It's Time for New Year's Resolutions – Resolve to Save and Start with Reducing Costs.
Resolutions are not only personal. Your business can benefit from a fresh start, too. The start of a new year is the perfect time to set goals and to improve your business. Even if you think you don't have time for a company resolution, read on. You (and your business bottom line) will be glad you did. Here are a few professional resolutions to get 2016 off to a good start:
1. Consider Your Company's Needs
Take a look at what your business uses everyday. Think about common place items place you may not even remember you use. Things like: Printer paper, coffee, toilet tissue, air conditioner units, and light bulbs. Consider recurring services fees, like parcel shipping, copier maintenance, rental cars or pest control. What a company spends daily on incidentals really adds up. How are such items being purchased? If you don't already know how they are being procured, make it a point to find out. You may be missing out on big savings.
2. Review Your Costs
Once you have your list of items, take a look at your costs — or better yet, let us help with that (link to website). Are you getting the best deal possible? Over time, over-paying for items and services you use every day really adds up.
3. Resolve to Fix it
If you are over paying in even one category, don't let it slide. It may seem easier to overlook a few dollars here and there, but by this time next year, your company's bottom line will suffer. Stick with your resolution. Alliance Cost Containment (ACC) is a great option to help you drive your costs down. We will look at a variety of categories and compare what you're spending now, with what we can for the same products and services. If you are unsure, why not give us a try? We find savings for over 90% of our clients (Miles, is there a stat for this?) and it will not cost you anything. We'll walk you through the process and your company will be on its way to a happier, wealthier 2016.
Now that the calendar page has turned, take a moment to think about your business, what your expenses are and where you can start to save. Start a new, productive habit with Alliance Cost Containment, and have a prosperous 2016!