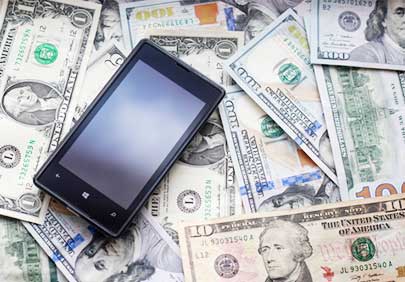 Constantly Expanding Wireless Phone Bills Require Constant Attention to Keep Them Under Control
Do your corporate wireless bills seem to grow every month?  Controlling wireless spend is very difficult as carriers' marketing departments are skilled at designing plans which confuse their clients.  Usage patterns change and rate structures change frequently.  Therefore the Alliance Cost Containment solution of optimizing wireless spend every three months makes perfect sense.  The many variables listed below create confusion.
  New Monthly Rate Plan
  Varying Employee Monthly Usage
  International Travel Without Plan Adjustments
  Increased Data Usage
Wireless smartphones, iPads, air cards and other wireless devices require expert analysis.  ACC and our subject matter experts can save in excess of 20% without changing carriers, phone numbers or breaking contracts.  We provide correct plans including data and pooling of minutes.  All improvements to your current wireless environment are approved by the you prior to implementation by ACC.  Examples of some of the savings we've produced for clients in recent months include:
 12 store chain of convenience stores – 48%
  30 person law firm – 33%
 100 vehicle trucking company – 29%
Most companies now spend more on their wireless expenses than they do on traditional phone service, the the total is growing all the time. Don't accept this spiraling increase in cost without a fight. Let us help you find answers to getting you bills lowered substantially.